News
Byres Road Christmas Lights
Wednesday 28th November, 2018
Entertaining the crowds around Byres Road before switching on of Christmas lights.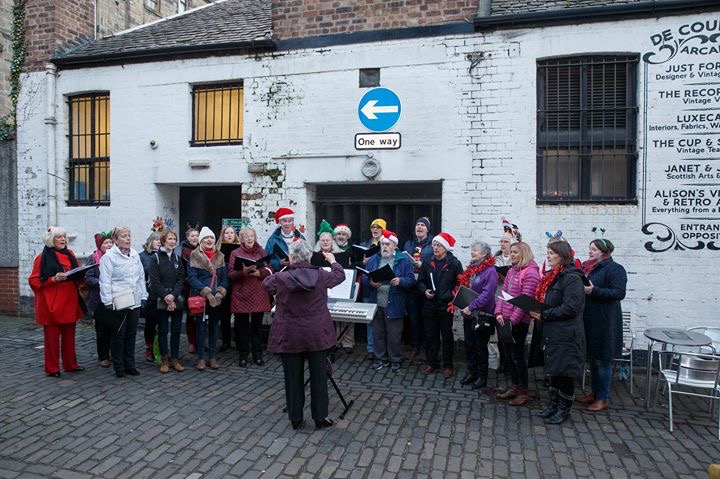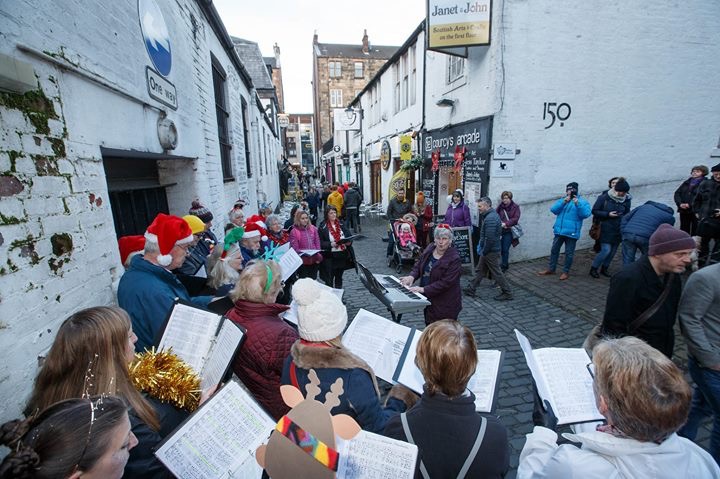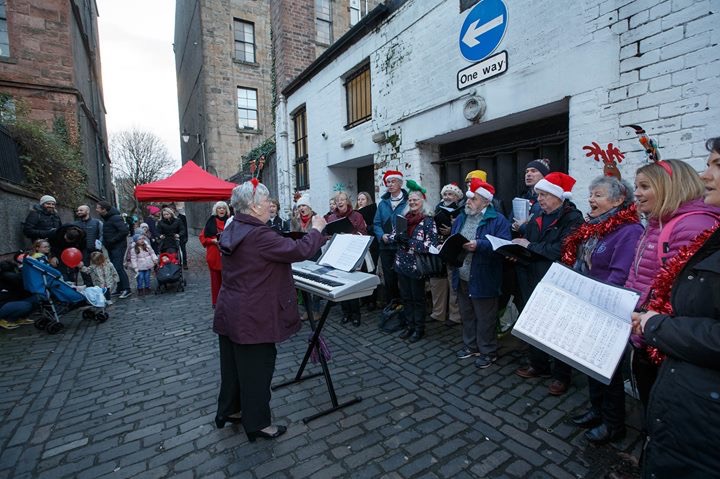 Choir performs at Runrig's "The Last Dance"
Monday 20th August, 2018
Mod 2017
Thursday 17th November, 2016
The Royal National Mod, Stornoway 2016, was very successful for the choir.
The Ladies' Choir were overall winners and were awarded the Esme Smythe Trophy, the Angus Johnston Cuach for Music and £200.
In the Lovat and Tullibardine and the Peurt a Beul competitions the choir took 3rd place.
Claire MacAulay, from Ness in Lewis and currently a primary teacher in the Glasgow Gaelic School, won the Traditional Gold Medal for Ladies.
Margaret Bell was the winner of the adult recitation of poetry competition.
Mod 2016
Wednesday 21st October, 2015
Oban had all the ingredients for a great Mod.
Excellent weather all week and wonderful performances from indiviuals followed by the best choral results for some time - a wonderful way to celebrate Kirsteen's 25th Mod. Well done to all!
Results in detail:
Carrie MacNeil:1st in Prescribed Song for Gold Medal; 3rd in Oran Mor; Winner of Gold Medal.
Kenny MacLeod: Silver Pendant - 2nd in Prescribed, 2nd in Own Choice, 2nd in Final.
Alison Campbell: Winner of Kennedy Fraser
Marina MacLeod: 4th in Skye and Sutherland Song
Megan MacLellan and Mairead MacNeil: 2nd in Duet
Elizabeth Campbell and Clare Campbell: 3rd in Duet
Ladies Choir: Winner of Esme Smyth Trophy; Winner of Donald Johnstone Trophy for Gaelic;
Male Choir: Voice 8th
Puirt: 6th
Lovat and Tullibardine: 2nd place; 1st equal in Rev William MacDonald Memorial Quaich for highest marks in Gaelic over 4 competitions; Highest marks for Music for the Prescribed Song.
Runrig Recording Photos
Monday 5th October, 2015