News
Additional rehearsals
Tuesday 29th April, 2014
All are 7pm to 9pm and at Kirsteen's house
Ladies:
Sunday May 11
Tuesday May 20
Men:
Sunday May 18
Sunday June 6
Glasgow Islay Gaelic Choir sings at SNP Dinner
Thursday 28th November, 2013
Twenty-two choir members performed at an SNP Dinner in the Thistle Hotel, Glasgow on Friday November 22nd and sang four songs - Cathair Eaglais Ghaidhealach (Highland Cathedral), Cum ur 'n Aire, 2013 Puirt a Beul and A Bhanarach Chaoin.
From the audience reaction in the hotel main function suite this was a most successful 'gig' for the choir. Does it get any better than singing between speeches by Nicola Sturgeon and Alex Salmond to a packed venue?
According to Nicola on Facebook the 'choir were fantastic'. Need to get her a job as an adjudicator at next year's Mod in Inverness!!
Mod Photos
Saturday 2nd November, 2013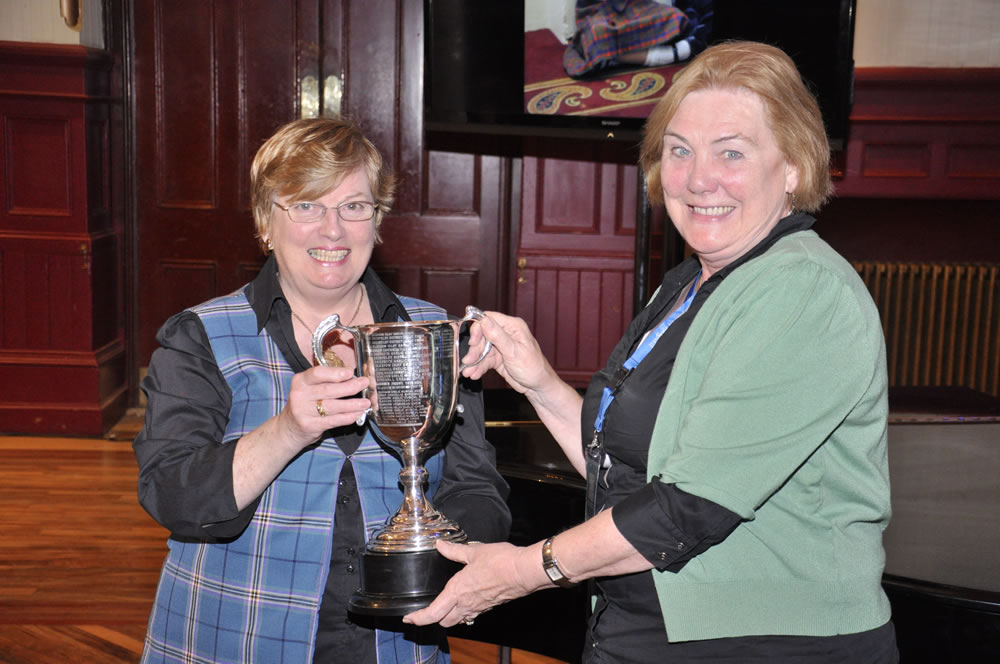 Photo coutesy of the Oban Times.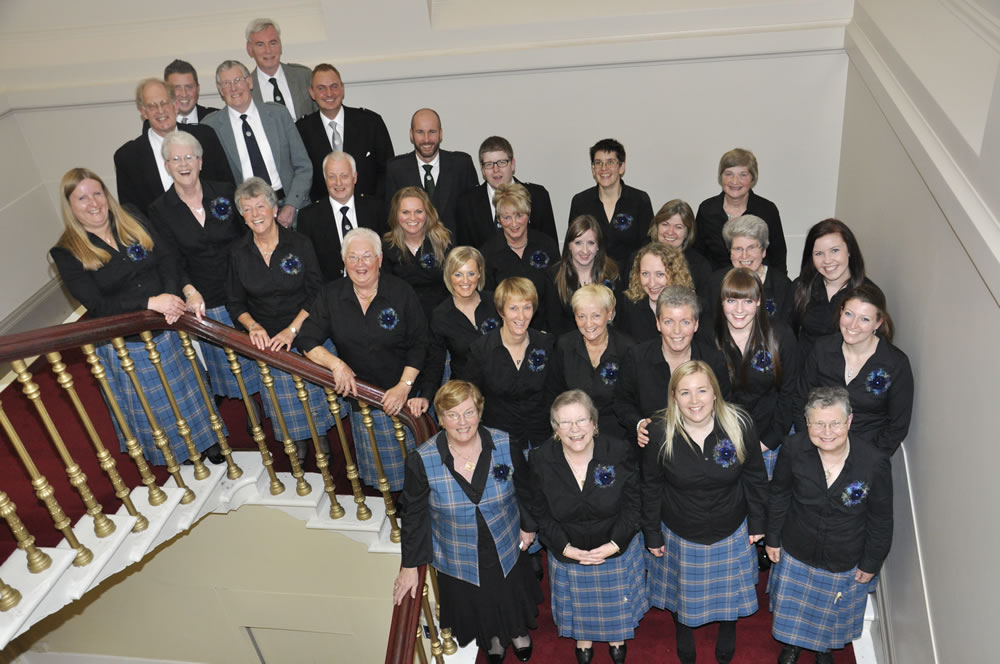 Photo coutesy of the Oban Times.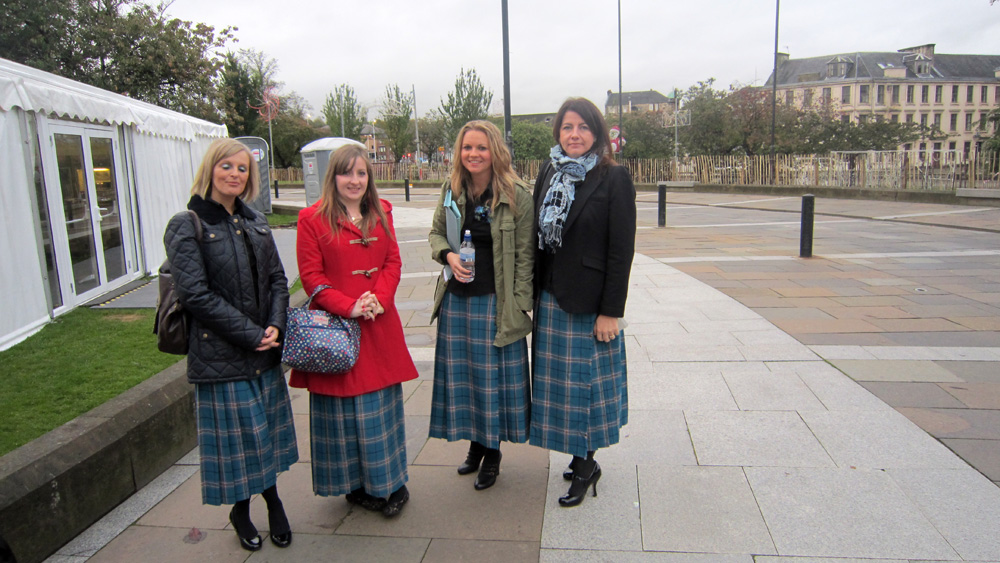 A cool morning in Paisley.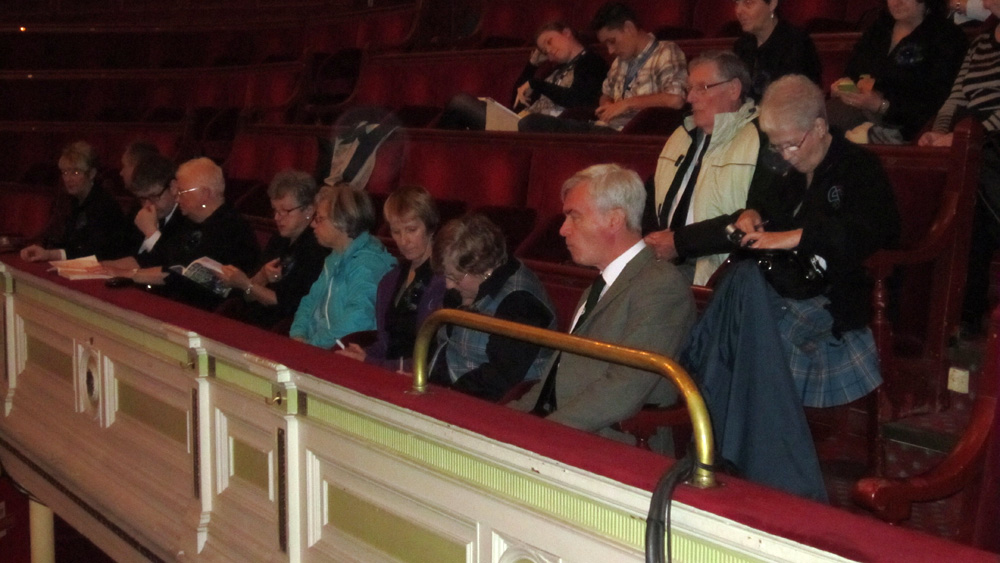 When do you think they will realise that they have just announced that the male voice won the music prize?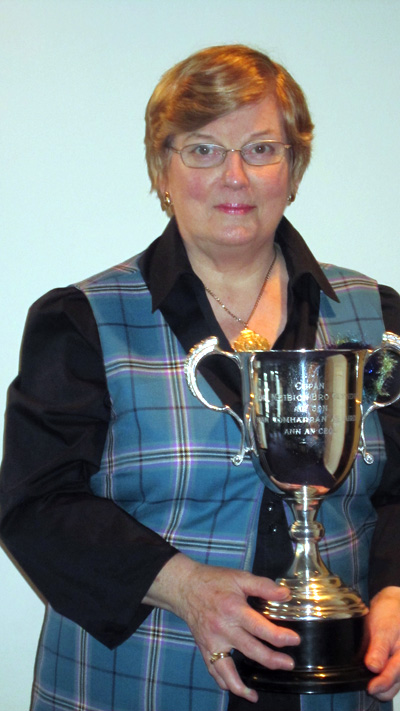 Kirsteen, wearing a smart new waistcoat, with the male voice music trophy.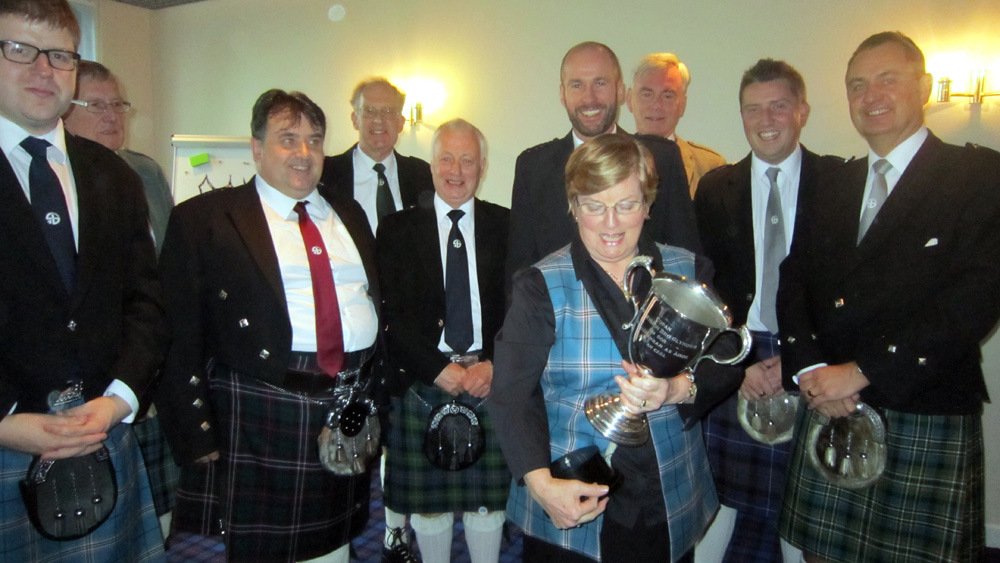 Oops! Quick repair needed.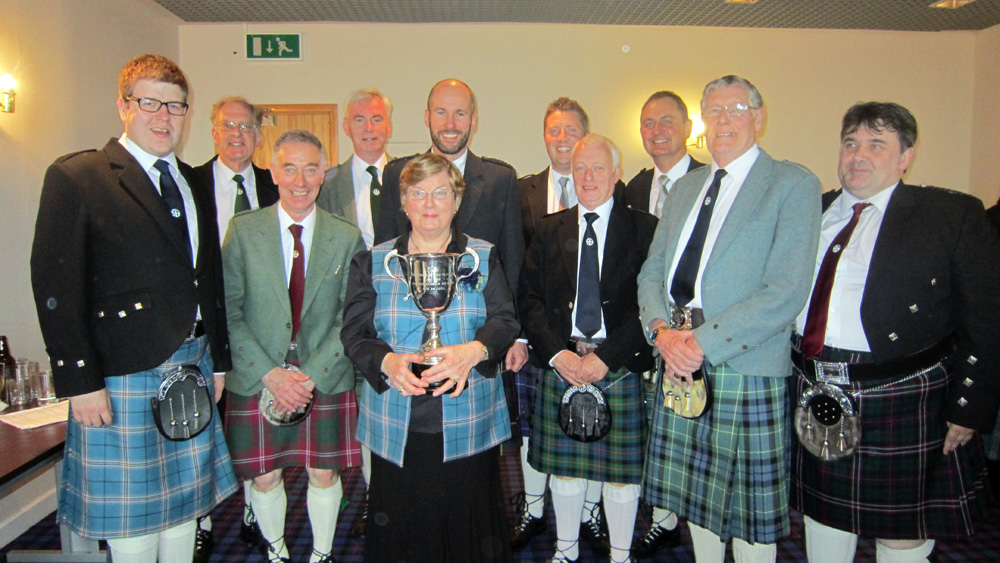 Male voice choir with trophy for top music marks.
Individual Success for Choir Members at Mòd Phàislig 2013
Friday 18th October, 2013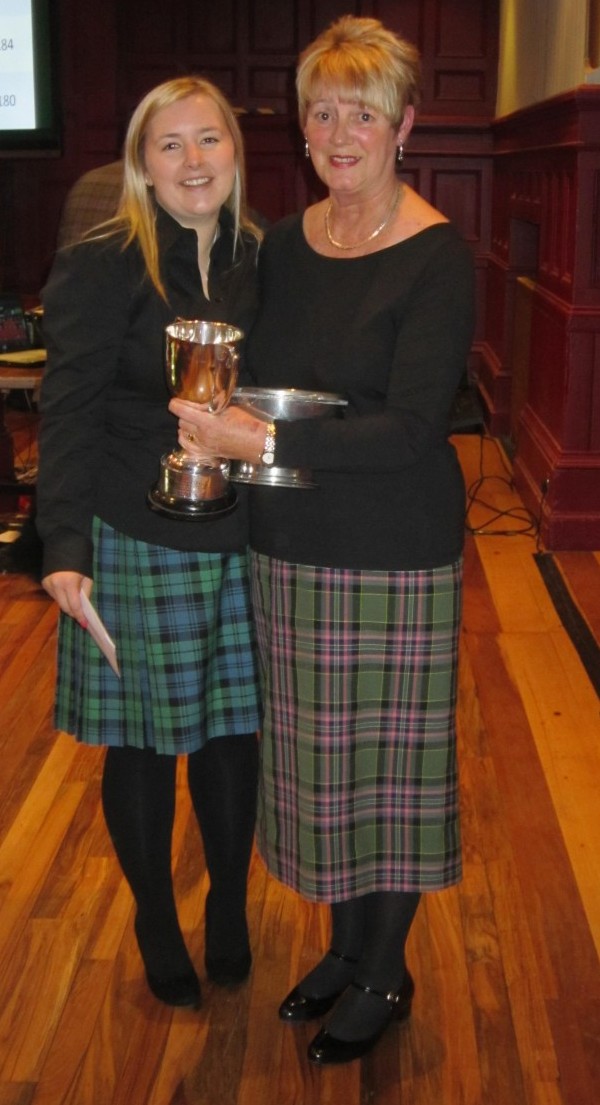 .
Janet Campbell, right, winner of the Mrs Kennedy Fraser competition, is pictured with Alison Campbell who was runner up.
Congratulations also to Rena Gertz winner of the Traditional Medal for Learner's and the Junior Choir who took third place in two of their competitions.
The Gold Medal was won by Eilidh Munro who was a member of the Junior Choir. Another former member, Alison Buchanan, also reached the final.
Janet Campbell was also placed third in the prescribed song relating to Mull or Iona.
Eilidh Munro was also a finalist in the Traditional Gold Medal.
Opening Concert of the Glasgow Islay Association
Sunday 6th October, 2013
With President Janette MacArthur in the Chair both the Senior and Junior Choirs provided the entertainment at the Opening Concert of the Glasgow Islay Association in Crawford Hall on Friday October 4th.
Mod 2013 will be the first for John Jo MacNeill as conductor of the Junior Choir who were in fine voice as they showcased their Mod songs and then individually illustrated that within the group they have great talent.
Christina Gorman, Rebekah Boyle, Rhianna Boyle, Charlotte Cavanagh, Erin Whyte, Christie O'Hanlon and Lauren Scott all contributed to varied entertainment which included song, poetry recitation and bagpipe selections.
From the Senior Choir Elizabeth Campbell, John Jo MacNeill, Iain MacLean and Jennifer Campbell all sang solo items while Meg Buchanan played bagpipe selections, and as part of their final preparations for the Mod in Paisley, the Senior Choir sang all seven pieces with which they will compete.