Conductor: Kirsteen Grant
Since graduating M.A. and B.Mus. from Glasgow University and training in London and Italy, Kirsteen has sung a wide variety of song, including opera, oratorio and concert repertoire, with a particular interest in Scottish and Gaelic repertoire.
This career has varied from title roles in operas such as 'La Traviata' and 'Madame Butterfly' to 'White Heather' tours to Canada and the USA with the Alexander Brothers.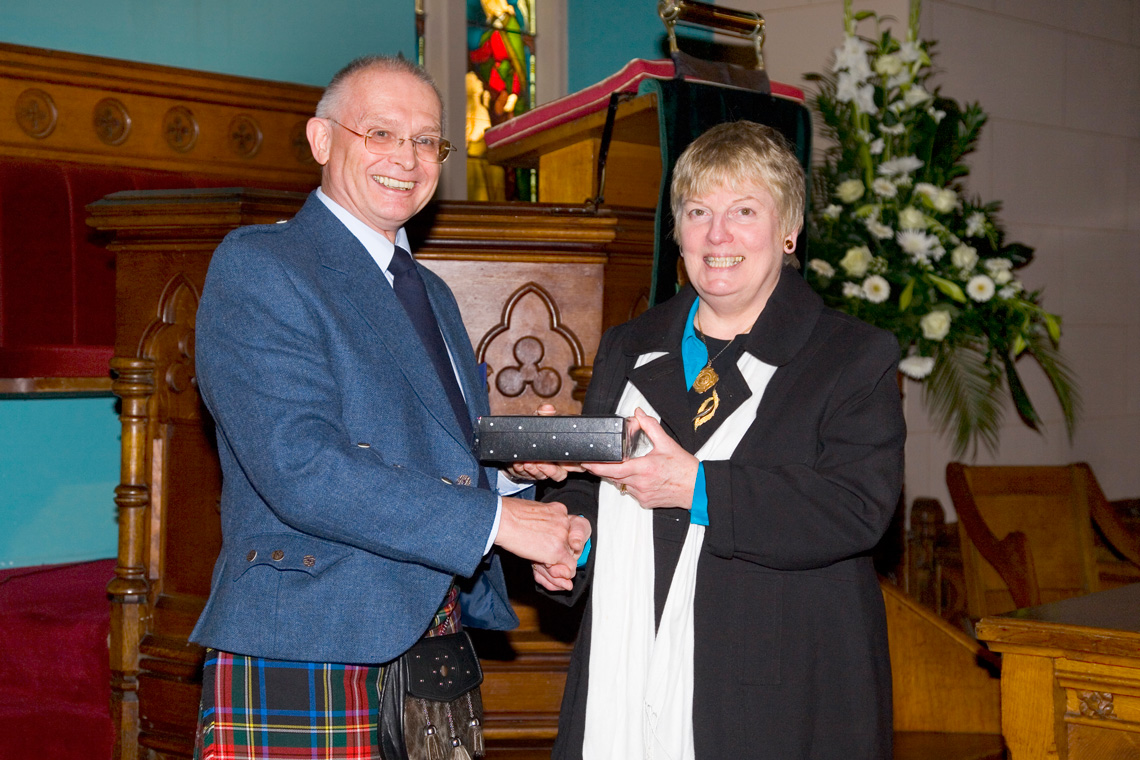 She won the Mod Gold Medal for solo-singing, conducted the Stirling Gaelic Choir to winning the Lovat & Tullibardine Shield in 1969, and, in the last 22 years with the Glasgow Islay Gaelic Choir, has conducted them to win the 'L&T' three times.
She ran a successful music business 'Music for Granted' for 12 years until she retired four years ago.
Now she enjoys teaching singing, adjudicating, accompanying and workshops, and still has time for her own solo and choral singing.